Slips
View our Costa Rica Marina Slip Rates
The state-of-the-art Marina Bahia Golfito offers best-in-class service for boats, yachts, and fishing charters visiting Golfito, Costa Rica. With 45 marina slips directly on Golfito Bay, we accommodate boats ranging from 40 to 350 feet. Our draught ranges from 3 to 9 meters in low tide and we utilize Seaflex technology, an elastic and eco-friendly anchoring system that doesn't harm the seafloor and also dispenses with piles: resulting in an aesthetic that harmonizes the marina with the pristine natural surroundings of Costa Rica. Our marina slip rates include access to the Marina Bahia Golfito Hotel, which features beautifully appointed guest rooms (available for an additional charge), a Latin American restaurant, and a beach bar and grill.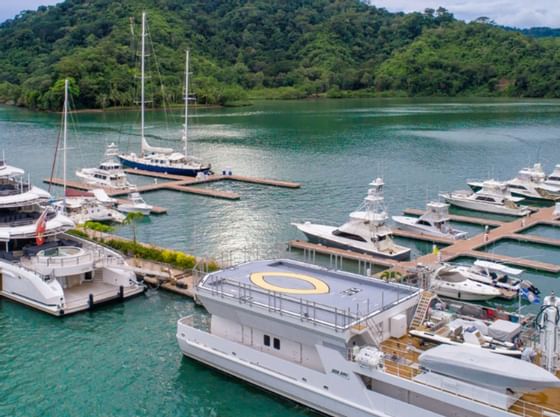 Vessels from 20 to 90 LOA
Reserve Online your Vessel's Slip. Select the LOA and the dates. All Slips feature floating docks with shore power, potable fresh water, cable tv, maintenance services, and more.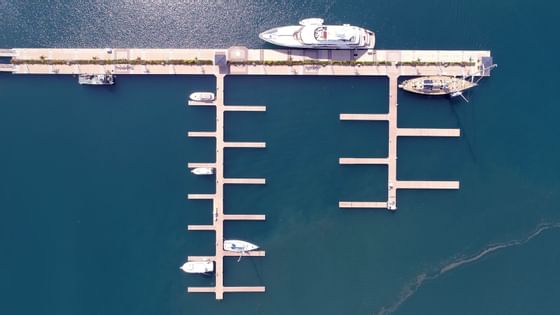 91 to 350 feet Wet Slip
To reserve this Slip please fill out the Form with your yacht details